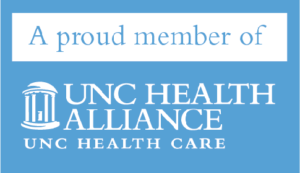 Care First Rehab proudly accepts the following Health Insurance for in clinic and home care services unless otherwise stated .
Blue Cross Blue Shield Blue Value
Cigna Healthcare (Rehab Provider Network)
Cigna Great West (Rehab Provider Network)
Synergy Coverage Solutions Inc.
Care First Rehab participates in Infina Referral System.
​Care First is very honored to be part of the WKCC and be able to offer quality and effective care to all patients through our interdisciplinary approach. We are excited to be a great resource for patients through services at our clinic or the patients location for all ages.
Please note that Care First does NOT accept the following insurances for home care services:
Aetna
United Healthcare
UMR
All Savers
Oxford Health
Care First does NOT accept the following insurances for speech therapy services at home:
Aetna Duke
Blue Cross Blue Shield
Blue Cross Blue Shield Blue Value
Worker's Compensation
We understand that accessibility and communication are critical to the successful treatment and rehabilitation of the injured worker. CareFirst Rehab Clinic has designated workers' compensation staff members to assist with the necessary communication, and to serve as a liaison between physicians and the insurance companies case managers. Our team of workers' compensation professionals will make authorized appointments, work to obtain timely authorization for Therapy Services. We partner with the following insurance companies for workers compensation:

Spnet
Premier comp
GB(Manage by Coventry)
Chesterfield
Workwell
Travellers(Manage by Coventry)
Berkshire(Manage by Coventry)
Medrisk
Keyrisk
Align Network/One Call
SMS National
Fast 360
Key Script, LLC

For more information about Workers' Comp Rehabilitation or to schedule an appointment, please call 919-460-1921.