Meet Our Therapists & Staff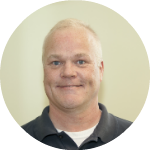 Richard Hultz
Clinical Specialist
Physical Therapist
Richard Hultz is a graduate of the University of the Sciences in Philadelphia and has been practicing PT since 1995.  His background includes duties at the University of VA and Duke University Medical Center.  He is an experienced pediatric and adult therapist and has worked in hospitals, rehabilitation facilities as well as home health settings.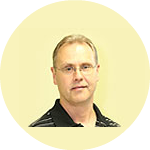 Mark Ansbrow
Physical Therapist
Mark holds a B.S. degree in Physical Therapy from Daemon College, Amherst, NY. He has practiced since 1987 and is APTA board certified in Orthopedics. He enjoys fitness, camping and ice hockey. He has an intellectual spirit – enjoying music, theater, and reading. Mark's knowledge and experience, along with strong interpersonal skills, allow him to effectively communicate with patients to enhance their experience as they improve their health.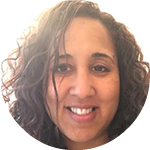 Rosalind Yoboby-David
Physical Therapist
Rosalind is a licensed Physical Therapist originally from New York City. She graduated from Long Island University with a Masters in Science in Physical Therapy in 1996. She has worked in various settings and under incredible mentors, servicing children and their families, and the elderly for over 15 years. She is passionate about working with people in their home and surrounding community to help them achieve the highest level of function that is directly relevant to their daily living. Her continuing educationcourses include topics such as Fitness Massage, Sensory Integration and NDT for Children and Adolescents, and Integrating Yoga into Treatment. She believes in considering the whole person in her treatments, and takes pride in being able to provide comfort, whether it's through manual therapy and/or through educating the patient and caregiver, so that they're more proactive in the rehabilitation process. Rosalind is fluent in English, Spanish, and has conversational skills in American Sign Language. She enjoys nature and having recently relocated to NC, enjoys exploring the outdoors with her family.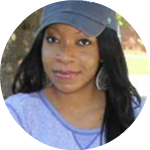 Deanna Foley
Physical Therapist Assistant
Deanna is a Physical Therapist Assistant who received her bachelors degree at NC A & T University in 2009. She decided to continue her education at Martin Community College where she received her Physical Therapy Assistant Degree. She enjoys being a mother to her beautiful baby girl. She has a specialty in geriatric and pediatric Physical Therapy through her experience in daycare's, and home health. She recently worked in school systems with children of all ages. She has experience working with multiple diagnoses. She has a huge passion for helping children reach their developmental milestones, and loves to see them gain confidence in completing various activities.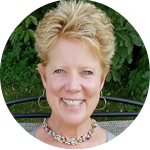 Amy Adams - MacHaffie
Physical Therapist Assistant
I love listening to people. I believe it is through listening that we can help other human beings the most. My greatest passion is helping each individual with his/her goals. I assist clients, who include children, adults, and geriatrics, to appreciate where they are successful and to build from there. My educational background includes graduating from Berkshire Community College in the program of Physical Therapist Assistant in 2007. I have attended many advanced professional training including vestibular, positional therapy, and chain reaction of the body. When I am not working or learning you can usually find me outside golfing, hiking or any other outdoor activity. Together with my husband of 32 wonderful years, we have raised two beautiful children.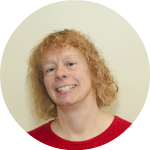 Donna Richmond
Speech Language Pathologist
Donna, M.A., CCC-SLP, received her B.A. and M.A. from Marshall University, Huntington, WV. Her experience in the field of communication disorders spans over 32 years in early intervention, preschool and school settings. She has been an active member of the North Carolina Speech, Hearing & Language Association for over a decade. She is also active the American Speech Language Hearing Association, which she is NC Stat liaison for Division 14, school-based issues. Donna's areas of expertise encompasses emergent literacy, phonological awareness, spoken language disorders, autism, apraxia (motor planning), Assessment/Management of children with craniofacial impairments (toddler, preschool, school age), augmentative communication, fluency, intellectual disabilities, articulation and language delays and disorders. Donna has always loved working with children and their families, watching them develop their communication potential. Parents always receive support from Donna regarding techniques, strategies they can implement in the home setting to increase their child's potential. She has served over hundreds of children in a variety of settings. Donna always demonstrates passion of care for all children and makes her sessions educational and fun. She supports and implements a transdisciplinary team approach for each child.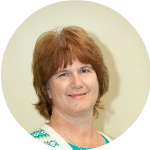 Paula Hils
Speech Language Pathologist
Paula Hils, MA, CCC-SLP received her B.A. degree in communication disorders from Pennsylvania State University in 1985. She continued her studies at Indiana University and earned M.A.T. in speech and hearing sciences and completed ASHA certification of Clinical Competence in 1988. As a licensed speech-language pathologist she has over 25 years of experience in childhood speech & language development including articulation, phonological awareness, language delays/ disorders, autism, stuttering, augmentative/alternative communication. She has provided assessment and treatment of adult & geriatric patients for aphasia, dysphagia/swallowing and voice disorders. Additional professional experiences include clinical supervisor and clinical research coordinator. She has lived in North Carolina for 25 years and resides in Apex, NC with her husband and 3 school age children. She enjoys traveling, especially to the beach, cooking and reading.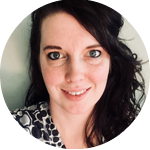 Chelsea Hernley
SPEECH LANGUAGE PATHOLOGIST
Chelsea's interest in speech language pathology began when she observed her little brother receive in-home natural setting speech therapy. She loved the idea of helping kids increase their communication skills. She completed the top Honors Program at Ball State University, graduating Cum Laude with a Master of Arts Degree in Speech Pathology. Chelsea has experience with pediatric clients in schools, outpatient clinics, and natural home/daycare settings.  She has also had adult and geriatric caseloads in a hospital environment.  Chelsea's work not only involves direct patient interaction, but also collaborating as an interdisciplinary team member, leading family conferences.
She has been a part of Care First Rehab since 2017.
Chelsea has experience in evaluating and treating children with receptive/expressive language disorders, autism, articulation, and fluency.  Chelsea's therapy interventions include family and caregivers by sharing techniques and suggestions so that everyone communicating with the child uses a similar approach. Her most important career goal is to provide each family with strategies to help their individual child succeed with communication in order to reach their highest potential.
Chelsea and her husband welcomed their daughter in 2013 and son in 2014. Chelsea understands the experience of what it is like to be on the parent's side of pediatrician appointments, developmental checklists, infant feeding difficulties, ear tubes surgeries, and even tongue clipping procedures.
Chelsea is licensed by the Board of North Carolina and holds a Certificate of Clinical Competence in Speech-Language Pathology from the American Speech Language Hearing Association.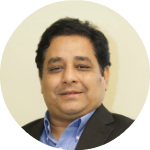 Prashant Sonker
Founder/CEO & Occupational Therapist
Prashant hails from New Delhi, India where he earned his Bachelor's degree in Occupational Therapy. His experience spans over two decades where he has worked in outpatient and home care settings. His management experience includes facility director and most recently, CEO.Prashant's vision is placing the patient's Care First in every visit and interaction. He strives to maintain and project a warming charisma which instills patient confidence and self-empowerment for embracing personal plans of care; while reaching a better state of well-being. Please do not hesitate to speak with Prashant if you have questions or concerns.
Manisha Dass
Occupational Therapist
Manisha graduated with her Master's in Occupational Science in August of 2013 from UNC Chapel Hill. She has extensive experience working in developmental daycares and providing skilled occupational therapy services to children aged birth-18 with mental health diagnoses, autism, Down's Syndrome, and Cerebral Palsy. Manisha has a strong passion for maximizing independence with daily living skills and serving others. She chose to become an occupational therapist to blend science and humanism. When she's not at work, Manisha enjoys volunteering in the community, hanging out with her dogs, and catching all the latest Bollywood movies! Manisha is thrilled to join the Care First team and can't wait to work with your children and families.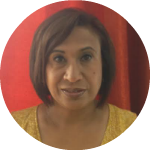 Nandita Garg
Occupational Therapist
Nandita has over 20 years of experience in clinical delivery of Occupational Therapy services in Adult and Geriatric physical disabilities, with specialty in falls management. She has been responsible for overseeing rehab operations, quality outcomes, sales and human resources in skilled nursing and Assisted Living Facilities.  Additionally she is trained in evaluation and delivery of Occupational Therapy services in the Pediatric population with special interest in ADHD evaluation and treatment.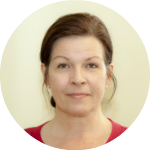 Debi Coleman
Certified Occupational Therapist Assistant
Debi has extensive experience as a Certified Occupational Assistant and has been a practitioner since 1998 who holds licensure in North Carolina, New Jersey and New York. In additional, Debi has recently acquired Certification as a Practitioner of Neuro-Linguistic Programming to add advanced communication and teaching skills to her Occupational Therapy practice. A warm individual who brings skill, professionalism and passion to her work with children and adults. Originally from New York, she relocated to North Carolina from New Jersey this past year and is proud to call North Carolina home!
Tiffany Benoit
Certified Occupational Therapist Assistant
Tiffany holds an Associate's Degree in Occupational Therapy Science as a Certified Occupational Therapy Assistant, graduating in 2012 from Fox Valley Technical College in Appleton, Wisconsin. Tiffany moved to Morrisville, NC from Fort Myers, Florida in 2013. She currently holds a COTA license in Florida and North Carolina. She is also a wife, and a mother of two young children and she loves to spend time with her family. She loves being creative and having fun, which is a perfect combination for working with children. Tiffany shares ownership of her patient's struggles and strives to use patience and persistence to foster meaningful results.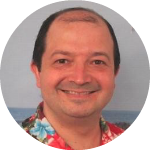 Angel Rivera
Massage Therapist
I am a 25+ year "thrivor" of metastatic malignant melanoma, a type of skin cancer, and after the last encounter, I decided to fulfill one of my purposes in life, which is to facilitate the healing of others. For me, becoming a massage therapist was one way to have the tools, the skills, and the knowledge to server others.I have a variety of techniques, such as myofascial release and Swedish massage, that helps relieve tension and discomfort from tired and sore muscles that are causing pain and stress, and my goal is for you to feel relaxed and pain-free, so that you can live the healthy lifestyle that you want.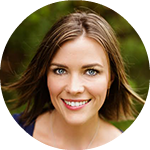 Sheri Lawler
Massage Therapist
I possess more than 7 years of progressive experience in the customer service field. I have been a Physical Therapist Assistant (PTA) for over 4 years and a Licensed Massage & Bodywork Therapist (LMBT) for over 8 years. I have been married for three years and enjoy spending time with my family. I spend a lot of time volunteering and meeting new people. I thoroughly enjoy what I do which is, making a difference in the lives of others.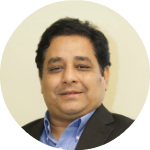 Prashant Sonker
Founder & CEO
Prashant hails from New Delhi, India where he earned his Bachelor's degree in Occupational Therapy. His experience spans over two decades where he has worked in outpatient and home care settings. His management experience includes facility director and most recently, CEO.Prashant's vision is placing the patient's Care First in every visit and interaction. He strives to maintain and project a warming charisma which instills patient confidence and self-empowerment for embracing personal plans of care; while reaching a better state of well-being. Please do not hesitate to speak with Prashant if you have questions or concerns.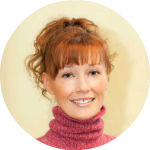 DeAnna Myers
Director of Human Resources and Administration
DeAnna Myers is an HR professional with over 10 years' experience in human resources management. Prior to her recent relocation to North Carolina, she was CEO and HR manager of a holistic healthcare center in Northern Wisconsin.
As Director of HR and Administration at Care First Rehab, her role is to manage all functions of HR including: strategic & succession planning, policy implementation, leadership development, workforce recruiting, performance management, HR compliance, and payroll.
She earned Master's Degree in Strategic Human Resources Management & Development at the University of Denver. In her spare time, she enjoys being out in nature with her husband Nick and their dog, Dusty.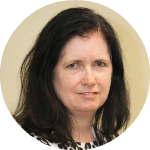 Kathy Lampman
Patient Care Coordinator
Kathy has been with Care First from its inception in 2008. A native of Queens, NY, she is charged with the critical responsibility of managing patient office flow and provides insight into clinic operations. She was employed by AIG for 25 years as a manager in the risk management. Kathy and her family moved to North Carolina to enjoy improved educational opportunities.
Jeannie Bell
Front Office Supervisor
My name is Jennifer Silva and I have been in the medical field for 8 years with a combination of billing and front office experience. I love helping others on my time away from work I love to spend time with my kids and family and volunteering at my church. I'm excited to be a part of the Care First Rehab Team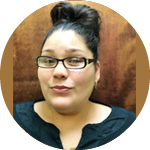 Jennifer Silva
Front Office/Scheduler
I have been in the medical field for over 15 years working in hospitals, nursing home, and home health settings. I have worked in many aspects of healthcare from C.N.A to Restorative Aide. I've been a schedule coordinator for the past 5 years of my career. I am very passionate about caring for people.  In my free time I enjoy traveling and spending time with family.
Want to join our team?



E-mail us