Meet Our Therapists & Staff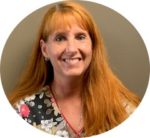 Deborah Cefola
Physical Therapist
I was raised in Flanders, NJ. I knew from the time I was in high school that I wanted to be a physical therapist. After graduating from Ithaca College with a masters in physical therapy, I moved to North Carolina to start my career. I have been working ever since, giving me 23 years as a PT. I am a mother of 2 teenage boys. When I'm not working I like hiking, swimming, working out and playing with my dogs.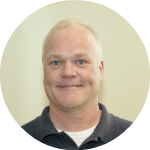 Richard Hultz
Physical Therapist
Richard Hultz is a graduate of the University of the Sciences in Philadelphia and has been practicing PT since 1995. His background includes duties at the University of VA and Duke University Medical Center. He is an experienced pediatric and adult therapist and has worked in hospitals, rehabilitation facilities as well as home health settings.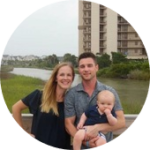 Andrew Foster
Physical Therapist
James "Andrew" Foster, II has been with Care First since May 2019 working with Pediatrics. He graduated from NC State University undergrad with a Bachelor's of Science in Veterinary Bioscience and minors in Sports Science and Business Management. He received his Doctorate of Physical Therapy from UNC-Chapel Hill in 2016. James has training in dry needling, and kineso taping. Two years prior he worked at an Outpatient Orthopedic clinic, and went on a service learning trip to Guatemala to an under-served and impoverished hospital helping pediatrics.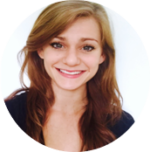 Rachel Curran
Physical Therapist
Rachel is a licensed Physical Therapist, originally from Upstate New York. She received her Doctor in Physical Therapy degree from Duke University-School of Medicine, following a Rehabilitation Science B.S. at University of Pittsburgh and certification in Patho-kinesiology. Rachel has rehabilitation experience working at UPMC Mercy (Pittsburgh, PA)—cross-trained in ICU and acute neuro-trauma units including Stroke, Spinal Cord Injury, Traumatic Brain Injury. Her clinical internships specialized in infant-handling, torticollis, motor milestone delays, a variety of neuromuscular conditions within a diverse pediatric and adolescent population, as well as balance and movement disorders within a geriatric population. She has experience in a variety of settings, including hospitals, inpatient and outpatient clinics, skilled nursing facilities, home care, and specialty clinics for spasticity, orthopaedics, muscular dystrophy, and down syndrome. Currently researching Duchenne Muscular Dystrophy allows Rachel to expand her clinical skills with a unique, vulnerable population into evidence-based practice. Global experience includes medical mission trips to various locations in Costa Rica as well as volunteering at an intensive stroke camp in St. Elizabeth, Jamaica.
As a Physical Therapist with Care First Rehab, Rachel is able to expand her creativity when working with infants and children, use her knowledge of movement patterns, facilitate the resilience of the human body, and continue to be inspired by each patient and each family. In her free time, she enjoys running, rowing, yoga, travel, and spending time with family and friends. 
Education: Doctor of Physical Therapy, from Duke University-School of Medicine
Languages: English, American Sign Language 
Populations Treated: Infant, Pediatrics, Adult, Geriatric, End of life care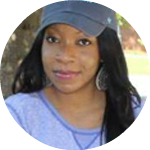 Deanna Foley
Physical Therapist Assistant
Deanna is a Physical Therapist Assistant who received her bachelors degree at NC A & T University in 2009. She decided to continue her education at Martin Community College where she received her Physical Therapy Assistant Degree. She enjoys being a mother to her beautiful baby girl. She has a specialty in geriatric and pediatric Physical Therapy through her experience in daycare's, and home health. She recently worked in school systems with children of all ages. She has experience working with multiple diagnoses. She has a huge passion for helping children reach their developmental milestones, and loves to see them gain confidence in completing various activities.

Chip Chapin
Physical Therapist Assistant
Born and raised in Charlotte, NC, Edwin "Chip" Chapin has lived in the Raleigh area since graduating from the Physical Therapy Assistant program at Charlotte Piedmont Community College in 1999. Chip began his PTA career working at Easter Seals. This is where he discovered his love for helping children and decided to devote his career to working with the pediatric population. In 2005, Chip joined Total Rehabilitation where he worked exclusively with the 0-21 age group. He will devote his time and resources to once again work with 0-3 early intervention population and with children ages 3-21. Chip has extensive experience with children afflicted with cerebral palsy, developmental disabilities, Down syndrome, muscular dystrophy, spina bifida, brain injury, rehabilitation from surgery, autism, and chromosomal abnormalities. In his spare time, Chip enjoys fishing, golfing and cheering on the Carolina Panthers. He also enjoys spending time with his family and friends.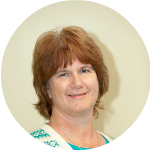 Paula Hils
Clinical Mentor (ST) & Speech Language Pathologist
Paula Hils, MA, CCC-SLP received her B.A. degree in communication disorders from Pennsylvania State University in 1985. She continued her studies at Indiana University and earned M.A.T. in speech and hearing sciences and completed ASHA certification of Clinical Competence in 1988. As a licensed speech-language pathologist she has over 25 years of experience in childhood speech & language development including articulation, phonological awareness, language delays/ disorders, autism, stuttering, augmentative/alternative communication. She has provided assessment and treatment of adult & geriatric patients for aphasia, dysphagia/swallowing and voice disorders. Additional professional experiences include clinical supervisor and clinical research coordinator. She has lived in North Carolina for 25 years and resides in Apex, NC with her husband and 3 school age children. She enjoys traveling, especially to the beach, cooking and reading.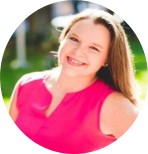 Catherine Brewer
Daycare Field Liaison & Speech Language Pathologist
Catherine is a West Virginia native who received her Bachelor's and Master's degrees from Marshall University in Huntington, WV. She has experience in public schools, pediatric outpatient care and early intervention providing speech language and feeding therapy. Catherine has a passion for working with parents and their children to help reach their feeding and communication goals. Catherine always looks forward to football season and enjoys traveling on the weekends!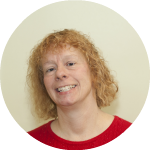 Donna Richmond
Speech Language Pathologist
Donna, M.A., CCC-SLP, received her B.A. and M.A. from Marshall University, Huntington, WV. Her experience in the field of communication disorders spans over 32 years in early intervention, preschool and school settings. She has been an active member of the North Carolina Speech, Hearing & Language Association for over a decade. She is also active the American Speech Language Hearing Association, which she is NC Stat liaison for Division 14, school-based issues. Donna's areas of expertise encompasses emergent literacy, phonological awareness, spoken language disorders, autism, apraxia (motor planning), Assessment/Management of children with craniofacial impairments (toddler, preschool, school age), augmentative communication, fluency, intellectual disabilities, articulation and language delays and disorders. Donna has always loved working with children and their families, watching them develop their communication potential. Parents always receive support from Donna regarding techniques, strategies they can implement in the home setting to increase their child's potential. She has served over hundreds of children in a variety of settings. Donna always demonstrates passion of care for all children and makes her sessions educational and fun. She supports and implements a transdisciplinary team approach for each child.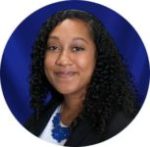 Erica Strong
Speech Language Pathologist
Erica N. Strong, MS, CCC-SLP is an enthusiastic therapist who lives in Raleigh, NC with her husband and rescued dog, Zoe. As a North Carolina native, she received both her Bachelor's of Science in Speech and Hearing Sciences Master's of Science in Communications Sciences and Disorders from East Carolina University. Erica has a passion for pediatrics and has enjoyed working with children, all the while collaborating with their parents and caregivers in the natural environment.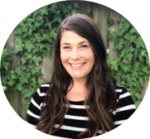 Kristy Harwood
Speech Language Pathologist
Kristy Harwood, M.A., CCC-SLP is a fun, kind therapist that loves to build relationships with parents and children. Kristy excels at developing functional strategies that can be used to succeed in all environments. She is also experienced in treating/evaluating a variety of pediatric speech and language deficits, such as language delays, phonological/articulation delays, autism, apraxia, fluency, etc.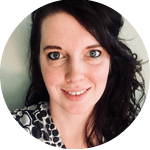 Chelsea Hernley
SPEECH LANGUAGE PATHOLOGIST
Chelsea graduated with a Masters Degree in Speech Pathology in the top Honors Program at Ball State University. Chelsea works with pediatric clients in schools, outpatient clinics, and natural home/daycare settings. Chelsea evaluates and treats children with a variety of disorders and needs, and has the most experiential knowledge in receptive/expressive language disorders and autism.  Her most important career goal is to provide each family with strategies and education to help their child succeed in order to reach their highest potential. She has been a part of Care First Rehab since 2017.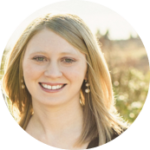 Kara Pinkleton
Speech Language Pathologist
Kara, MA-CCC SLP, currently lives in Durham, NC with her husband.  She earned her Master's degree from UNC-Greensboro after graduating from James Madison University.  Kara enjoys working with young children and their families in their natural environment to develop communication in daily routines.  Kara also has a passion for helping children with their feeding and eating skills to improve family routines and meal times. When Kara isn't proving therapy, she enjoys baking, reading books, and exploring new places with her husband. 
Ebonie Coley
Speech Language Pathologist
Ebonie Coley, M.S., CF- SLP was born and raised in Raleigh, NC. She received her B.S. degree in Communication Sciences and Disorders from University of North Carolina at Greensboro and continued her education at North Carolina Central University of Durham, NC to earn her Master's of Science in Speech- Language Pathology. Ebonie is a fun, kind, and flexible therapist who is willing to go above and beyond for the families she serves. She genuinely takes pride in building a strong rapport with clients and their families to ensure a solid foundation for a successful intervention period!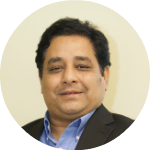 Prashant Sonker
Co-Founder/CEO & Occupational Therapist
Prashant hails from New Delhi, India where he earned his Bachelor's degree in Occupational Therapy. His experience spans over two decades where he has worked in outpatient and home care settings. His management experience includes facility director and most recently, CEO.Prashant's vision is placing the patient's Care First in every visit and interaction. He strives to maintain and project a warming charisma which instills patient confidence and self-empowerment for embracing personal plans of care; while reaching a better state of well-being. Please do not hesitate to speak with Prashant if you have questions or concerns.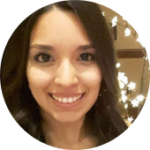 Krystal Medina
Occupational Therapist
Krystal Medina was born and raised in Chicago, IL, received her Bachelor's in Psychology from the University of Houston-Downtown and her Masters in Occupational Therapy from Texas Woman's University. Krystal became interested in the field of Occupational Therapy after having an older brother who is blind, and has had a passion since then for helping others and their families overcome challenges and reach their full potential. Krystal is bilingual and is passionate about providing client-centered care
and believes in the importance of communication and building relationships with the client, family, and supporting staff because teamwork is key to triumph. She strives to create a positive and enjoyable
environment to better promote learning and growth in therapy, and is dedicated to continuously learn and advance her knowledge to be the best resource for the client and his/her family.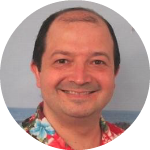 Angel Rivera
Massage Therapist
I am a 25+ year "thrivor" of metastatic malignant melanoma, a type of skin cancer, and after the last encounter, I decided to fulfill one of my purposes in life, which is to facilitate the healing of others. For me, becoming a massage therapist was one way to have the tools, the skills, and the knowledge to server others.I have a variety of techniques, such as myofascial release and Swedish massage, that helps relieve tension and discomfort from tired and sore muscles that are causing pain and stress, and my goal is for you to feel relaxed and pain-free, so that you can live the healthy lifestyle that you want.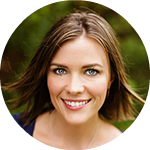 Sheri Lawler
Massage Therapist
I possess more than 7 years of progressive experience in the customer service field. I have been a Physical Therapist Assistant (PTA) for over 4 years and a Licensed Massage & Bodywork Therapist (LMBT) for over 8 years. I have been married for three years and enjoy spending time with my family. I spend a lot of time volunteering and meeting new people. I thoroughly enjoy what I do which is, making a difference in the lives of others.
Pragati Sonker
Co-Founder & Chief Operating Officer

Margie Caban
Lead Patient Care Specialist
Margie is the Lead Patient Care Specialist for Marketing. Margie has over 15 years of experience working in healthcare, specifically in the Physical Therapy field. She graduated with her Bachelor in Business and Administration from the College of Westchester in White Plains NY. Margie is passionate about helping people and enjoys educating them on the benefits of leading a healthy and active lifestyle. Margie enjoys spending time with her family and exercising in her spare time, Margie is very excited to join the Care First team and is passionate about leading and growing the marketing team.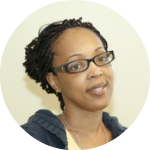 Jeannie Perkins
Operations Assistant
I have been in the medical field for over 15 years working in hospitals, nursing home, and home health settings. I have worked in many aspects of healthcare from C.N.A to Restorative Aide. I've been a schedule coordinator for the past 5 years of my career. I am very passionate about caring for people.  In my free time I enjoy traveling and spending time with family.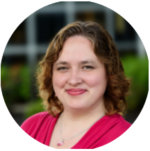 Renee Tahtinen
Operations Specialist
I have worked in the health field for over 10 years working with pediatrics, family medicine, internal medicine, and OB-GYN. I am a mother of four kids and have been married for 19 years. I also work as a volleyball coach for 2 months out of the year.
I am a 23 year old transplant from Miami, FL. I grew up there all my life and love the weather. Of course, I also love living in Cary and meeting all the wonderful people that populate this small city. I love fishing, playing games and am currently enrolled in Wake Tech as I'm pursuing a degree in Graphic Design.
Want to join our team?



E-mail us