Meet Our Therapists & Staff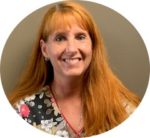 Deborah Cefola
Physical Therapist
I was raised in Flanders, NJ. I knew from the time I was in high school that I wanted to be a physical therapist. After graduating from Ithaca College with a masters in physical therapy, I moved to North Carolina to start my career. I have been working ever since, giving me 23 years as a PT. I am a mother of 2 teenage boys. When I'm not working I like hiking, swimming, working out and playing with my dogs.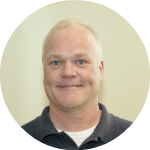 Richard Hultz
Physical Therapist
Richard Hultz is a graduate of the University of the Sciences in Philadelphia and has been practicing PT since 1995. His background includes duties at the University of VA and Duke University Medical Center. He is an experienced pediatric and adult therapist and has worked in hospitals, rehabilitation facilities as well as home health settings.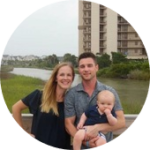 Andrew Foster
Physical Therapist
James "Andrew" Foster, II has been with Care First since May 2019 working with Pediatrics. He graduated from NC State University undergrad with a Bachelor's of Science in Veterinary Bioscience and minors in Sports Science and Business Management. He received his Doctorate of Physical Therapy from UNC-Chapel Hill in 2016. James has training in dry needling, and kineso taping. Two years prior he worked at an Outpatient Orthopedic clinic, and went on a service learning trip to Guatemala to an under-served and impoverished hospital helping pediatrics.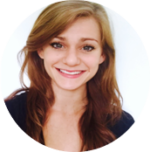 Rachel Curran
Physical Therapist
Rachel is a licensed Physical Therapist, originally from Upstate New York. She received her Doctor in Physical Therapy degree from Duke University-School of Medicine, following a Rehabilitation Science B.S. at University of Pittsburgh and certification in Patho-kinesiology. Rachel has rehabilitation experience working at UPMC Mercy (Pittsburgh, PA)—cross-trained in ICU and acute neuro-trauma units including Stroke, Spinal Cord Injury, Traumatic Brain Injury. Her clinical internships specialized in infant-handling, torticollis, motor milestone delays, a variety of neuromuscular conditions within a diverse pediatric and adolescent population, as well as balance and movement disorders within a geriatric population. She has experience in a variety of settings, including hospitals, inpatient and outpatient clinics, skilled nursing facilities, home care, and specialty clinics for spasticity, orthopaedics, muscular dystrophy, and down syndrome. Currently researching Duchenne Muscular Dystrophy allows Rachel to expand her clinical skills with a unique, vulnerable population into evidence-based practice. Global experience includes medical mission trips to various locations in Costa Rica as well as volunteering at an intensive stroke camp in St. Elizabeth, Jamaica.
As a Physical Therapist with Care First Rehab, Rachel is able to expand her creativity when working with infants and children, use her knowledge of movement patterns, facilitate the resilience of the human body, and continue to be inspired by each patient and each family. In her free time, she enjoys running, rowing, yoga, travel, and spending time with family and friends.
Education: Doctor of Physical Therapy, from Duke University-School of Medicine
Languages: English, American Sign Language
Populations Treated: Infant, Pediatrics, Adult, Geriatric, End of life care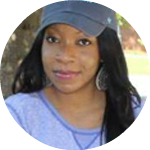 Deanna Foley
Physical Therapist Assistant
Deanna is a Physical Therapist Assistant who received her bachelors degree at NC A & T University in 2009. She decided to continue her education at Martin Community College where she received her Physical Therapy Assistant Degree. She enjoys being a mother to her beautiful baby girl. She has a specialty in geriatric and pediatric Physical Therapy through her experience in daycare's, and home health. She recently worked in school systems with children of all ages. She has experience working with multiple diagnoses. She has a huge passion for helping children reach their developmental milestones, and loves to see them gain confidence in completing various activities.

Chip Chapin
Physical Therapist Assistant
Born and raised in Charlotte, NC, Edwin "Chip" Chapin has lived in the Raleigh area since graduating from the Physical Therapy Assistant program at Charlotte Piedmont Community College in 1999. Chip began his PTA career working at Easter Seals. This is where he discovered his love for helping children and decided to devote his career to working with the pediatric population. In 2005, Chip joined Total Rehabilitation where he worked exclusively with the 0-21 age group. He will devote his time and resources to once again work with 0-3 early intervention population and with children ages 3-21. Chip has extensive experience with children afflicted with cerebral palsy, developmental disabilities, Down syndrome, muscular dystrophy, spina bifida, brain injury, rehabilitation from surgery, autism, and chromosomal abnormalities. In his spare time, Chip enjoys fishing, golfing and cheering on the Carolina Panthers. He also enjoys spending time with his family and friends.
Want to join our team?



E-mail us