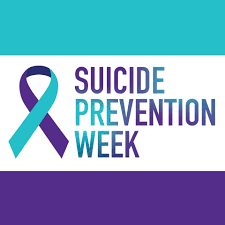 National Suicide Prevention Week, which begins on September 5 and ends on September 11 this year, is an annual campaign observed in the United States to educate and inform the general public about suicide prevention and the warning signs of suicide.
By drawing attention to the problem of suicide in the United States, the campaign also strives to reduce the stigma surrounding the topic, as well as encourage the pursuit of mental health assistance and support people who have attempted suicide.
Impact of "national suicide prevention week
People have become increasingly comfortable talking about their mental health, particularly this past year. But the topic of suicide – when it comes up – is still scary for many people to think about. It's only by learning more about what leads someone to suicide, the ways we can help to prevent it, and what resources are available – and not being afraid to ask when we're worried about someone, or for help when we need it ourselves – that we can empower our communities to address this leading cause of death.
We all have mental health. It's time we take the next step, ask more deeply about what someone is experiencing, and if we need it, find help together.