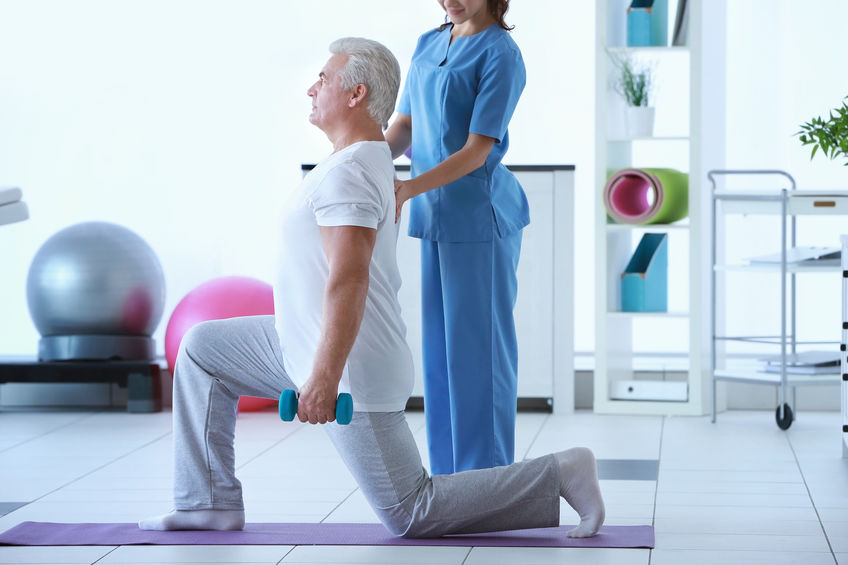 Elderly physical therapy combines a combination of approaches including stretching, walking, massage, hydrotherapy, occupational therapy, speech therapy and electrical stimulation among others.
According to APTA, physical therapy can restore or increase strength, range of motion, flexibility, coordination, and endurance — as well as reduce pain. Another important role is to retrain the patient to do everyday tasks.
Why is Physical Therapy for Seniors Important for a Successful Recovery?
Physical therapy is a particularly important component in a successful recovery because it improves an individual's strength, flexibility and mobility. Physical therapy for seniors is beneficial for a variety of reasons, including:
· Reducing the risk of a fall. One of the most common reasons a senior needs physical therapy is to recover from a fall. Falls are the leading case of accidents among seniors and often result in a bone fractures and other injuries. A physical therapist can teach seniors techniques to prevent a fall.
· Lowering risk of injury. Physical therapy helps seniors learn how to maintain their stability as it relates to gravity when they're mobile. This awareness helps reduce the risk of injuries and re-injury.
· Decreasing pain from chronic conditions. Physical therapy can help alleviate discomfort from conditions like arthritis or osteoporosis and offset any future symptoms.
· Lessening the need for prescription drugs. Seniors are often on a wide variety of prescription drugs to help manage their chronic pain. However, a physical therapy regimen could help reduce the need for medications, and could be a more cost-effective form of treatment.
· Maintaining an independent lifestyle. The quicker seniors are able to recover from an illness or injury and manage their pain allows them to lead an active, independent lifestyle for a longer period of time.
Physical Therapists can be given to seniors in a wide variety of living situations including :
· In Home Senior Care
· Senior Respite Care
· Independent Living
· Active Senior Living
· Assisted Living Facilities
· Alzheimer's And Memory Care
The goal of physical therapy for seniors is to make daily tasks and activities easier. And to make seniors as independent as possible.