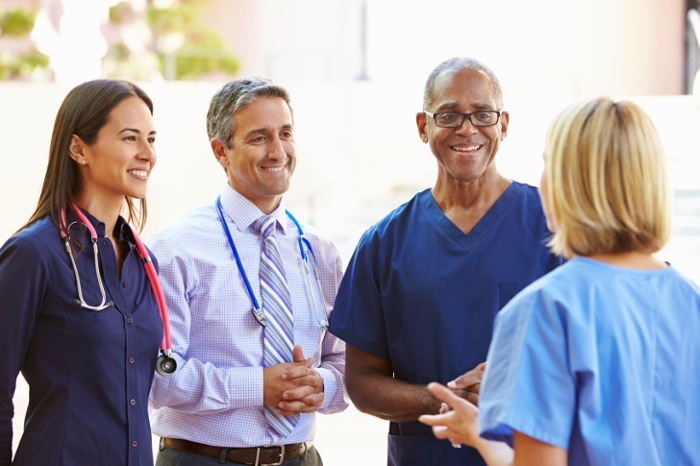 Many people have heard of occupational therapy, or OT, but do not understand what it is all about.  The American Occupational Therapy Association defines occupational therapy as "The therapeutic use of work, self-care, and play activities to increase development and prevent disability.  It may include adaptation of a task or environment to achieve maximum independence and to enhance the quality of life."
Simply put, occupational therapists help people perform meaningful activities while improving their strength and mobility. This can include many of the following activities:
Self care: Activities of daily living (i.e. eating, dressing, sleeping, bathing, cooking and grocery shopping)
Work: To make something, or perform a task.
Leisure: Free time that is used to do something enjoyable, such as a hobby, sports, reading, writing and travel.
Who is Occupational Therapy For?
Occupational therapy is for individuals of all ages.  The intent is to improve skills at home, school, work and play.  Therapists help people whose lives and independence have been disrupted.
This interruption could be because of a:
Medical Condition – For example, Rheumatoid Arthritis
Learning Disability – For example, Autistic Spectrum Disorder (ASD)
Mental Health Condition – For example, Bipolar, Depression, etc.
Typical conditions for occupational therapy are (but not limited to):
Arthritis
Neurological to include stroke, traumatic brain injury, spinal cord injury
Parkinson's, Multiple Sclerosis
Hand injuries from trauma, broken wrist, elbow or finger, repetitive motion injuries like carpal tunnel syndrome
Developmental and educational delay
Behavioral health: assist with coping skills and stress management.
Work injuries
Orthopedic
Equipment assessments for wheelchairs and other equipment.
Benefits of Occupational Therapy
Anybody with a physical, mental or behavioral limitation can benefit from occupational therapy.  Once again, the goal of OT is to return to normal functional activity.  Occupational therapy practitioners help individuals with illnesses, injuries, certain conditions or disabilities.  Occupational therapy will improve:
Independently Caring for Yourself
Activities of Daily Living
Coordination
Fine Motor Skills
Emma Klein, Occupational Therapist, adds "As therapists, it is important for us to figure out what is limiting a person's ability to perform these functional tasks and find a way for them to complete them successfully and independently."
Physical therapy does exercises to improve strength, range of motion of particular muscle and body movements such as walking, whereas occupational therapy does similar exercises and activities to improve functional tasks as self-care, hobbies, and returning to work. This may include building strength, coordination, thinking skills, or researching adaptive alternatives to assist in performing the activity.
Recommended Resources