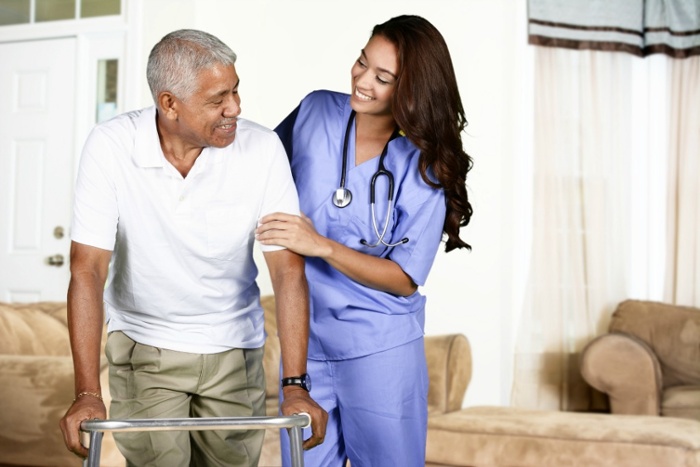 Physical and speech therapy make most people think of an office setting and sitting down with a physical therapist while working on therapy exercises. What if you do your therapy in the comfort of your home? That's exactly what a lot of physical therapist are offering these days. Therapists are now coming into people's home in order to give physical and speech therapy to their patients. These in home patients can range from children to elderly adults with a variety of different ailments.  There are many benefits to choosing in home therapy vs therapy at a clinic! These benefits help you be successful in your therapy exercises and allows your therapist to help you
Convenience
This is one of the most obvious benefits to in home therapy. Often, those who need therapy, such as seniors, find it difficult to travel back and forth to the therapist's office. Travel takes a lot of energy out of people and can slow down the healing process. People who find it difficult to travel to the therapist may choose not to have therapy at all. This will hinder their healing process and can cause long term damage. On location therapy provides therapy and all its benefits to those who need it in their own home, no travel required.
Reduced Stress
Therapy in any setting can be stressful to the patient. Change in their environment can cause stress due to unfamiliar settings. For example, those in need of speech therapy might feel uncomfortable with speaking exercises in public where they can be overheard such as in a clinic. In their home, the patient is comfortable and confident, this reduces the stress of an unknown environment and allows them to focus on their therapy sessions.
More Personal Experience
Typically, therapists are assigned less in home patients then office visit patients because they are spending time traveling to patient's homes. This means that an on location therapist has more time and energy to spend with each of their patients. The therapist can spend more time on the patient and the usual workplace distractions will be reduced as well. Most patients feel that the quality of care they receive in their own home is high quality and more personalized.
Motivation
Having a therapist in your home will allow you to get to know them better and in turn feel more comfortable around them. You will also be doing your exercises in your home and will be able to repeat them on your own in the same setting. This will allow you to be more motivated and your therapist will be better connected to you. They will know what works and doesn't work for you personally and know how to best motivate you.
In home physical and speech therapy works because you, the patient, are in more control of your care. You can control how much of a convenience it is to you, how well you know your therapist, and how effective your therapy will be in your own environment. It really is all about you!
Care First Rehab in Cary, NC charges no additional cost for on location physical and speech therapy.
Care First Rehab in Cary, NC provides on-location and clinic therapy services including physical, occupational, pediatric, speech, massage, sports injury and more. Contact Pragati Sonker at (919) 460-1921 to schedule your therapy appointment.