Improving Connections Between Nerves and Muscles - Multiple Sclerosis (MS)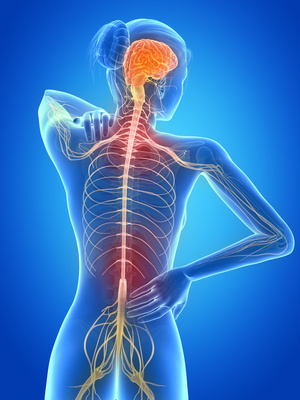 Most people have heard about multiple sclerosis (MS), but don't know much about this autoimmune disease. It's a debilitating and progressive condition that affects the brain and spinal cord.
Normally, nerves are encased in a thin and protective insulating coating called myelin. Multiple sclerosis causes the immune system to 'turn on itself' and eat away at the myelin. In the early stages, MS is difficult to diagnose. Symptoms may come and go over a period of time. Depending upon the extent of damage, patients may experience tingling or pain, electric shock-like sensations, vision issues and slurred speech, along with tremors and lack of coordination. Symptoms range from mild to severe. Patients are extremely sensitive to changes in temperature and fluctuations can trigger symptoms.
The cause of multiple sclerosis isn't known, but the disease has been linked to a variety of viral infections. MS can strike at any age, but typically appears between the ages of 20 and 40. Multiple sclerosis primarily affects women and is associated with a family history. Severe complications include loss of bladder and bowel control, muscle paralysis, depression and epilepsy.